Philosophy of Science | environmental philosophy
Favorite things to think about (at the moment):

How scientists reconstruct the deep past
Macroevolutionary theory (or the theory of evolution above the species level)
Historical contingency and historical counterfactuals
Species selection and extinction selectivity
How scientists document and explain patterns of evolutionary stasis
Living fossils
Connections between environmental aesthetics (especially sense of place) and paleontology
Connections between stasis in evolutionary contexts and stability in ecological and environmental contexts
​In the spring of 2008, I spent a sabbatical semester at the University of Pittsburgh's
Center for Philosophy of Science
. In the fall of 2015, I had a visiting sabbatical fellowship at the
KLI
in Klosterneuburg, Austria.
I live in the town of Haddam, CT, with my wife Michelle (who is an archaeologist) and our dog, Toby.
Other places I've called home in the past: Decatur, IL (where I grew up); Kassel, Germany; Washington, DC; Goettingen, Germany; and Nashville, TN.
​
Powered by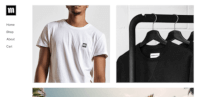 Create your own unique website with customizable templates.